Find a container for your needs
Display and Event Containers
Take your business to where your customers are
Our display and event containers are just as at home in the heart of the city during a big public celebration as in the middle of a hot, sunny field hosting a music festival. A pop-up shop set up inside a container is a truly memorable way to showcase and sell your wares.
These easily modifiable and portable containers have become very popular. All our current models are based on the exhibition and display containers that we developed in 2007–2009 (registered designs).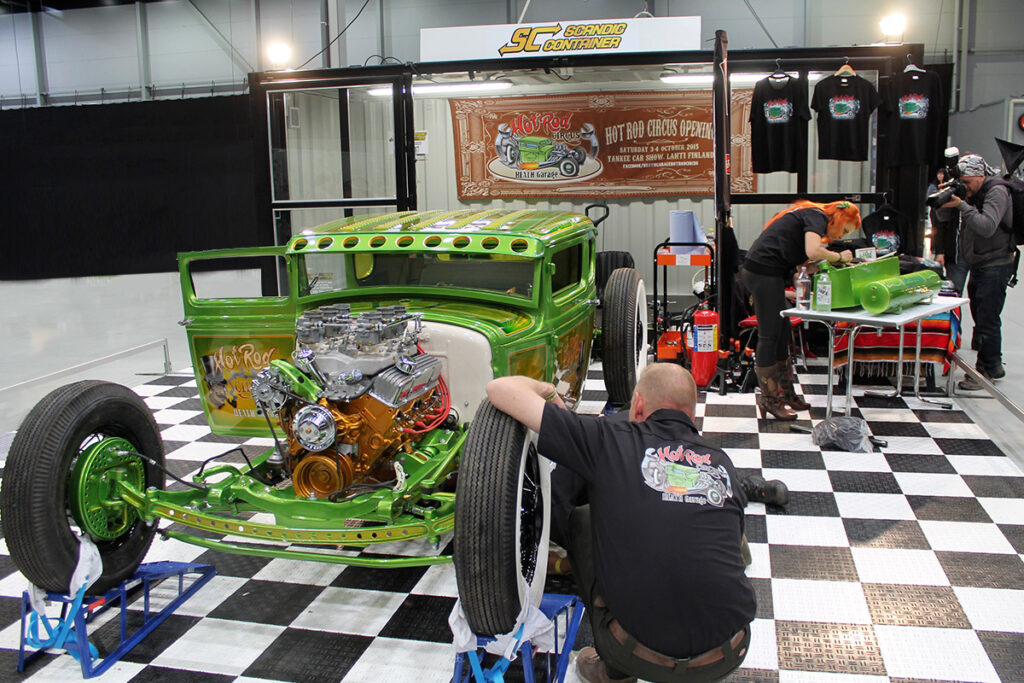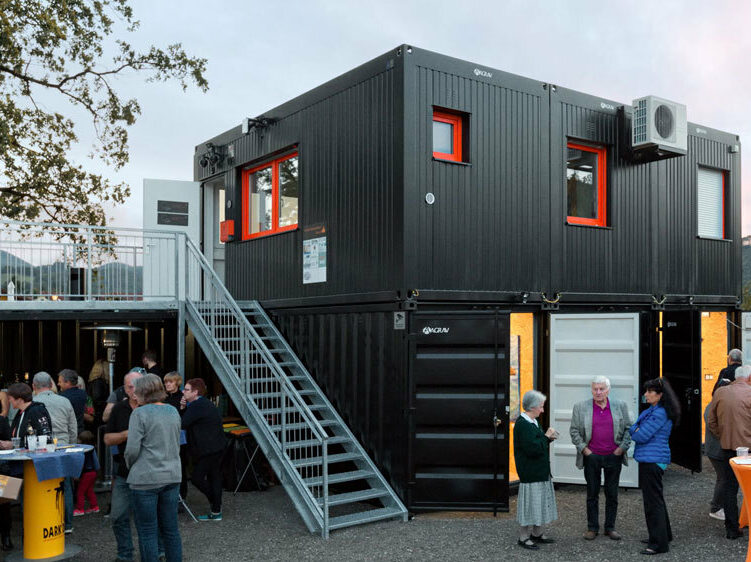 On your terms
Buy your own container or hire one for as long as you need it. The appearance and accessories of your container are up to you to decide – just tell us what you have in mind and we will make it happen. We have previously converted containers into, for example, amusement arcades, homes, cafés and various kinds of retail spaces.
The opportunities are endless. What will you do with yours?
Check out also our shop containers and office containers.
Why choose a display or event container?
A container is easy to take wherever your customers are spending time or moving about
A container is a striking way of selling and displaying your products
Size options guarantee that you'll find a container to meet your specific needs in our range
Our basic models are immediately available from our depots (for purchase and hire)
Our basic models have flexible rental periods, starting from 24 hours
A container can be branded and decorated to create an elegant showcase of your corporate image or your preferred theme
Everything is possible! Tell us about your idea – we'll make it happen as a turnkey service.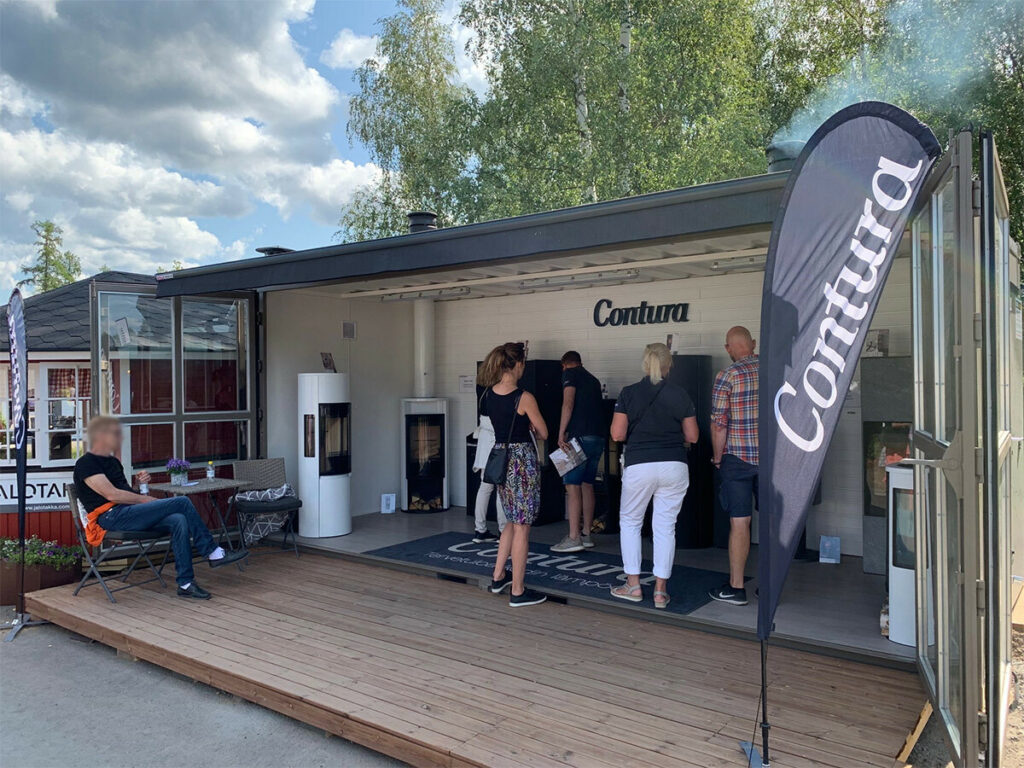 Our container solutions were put to versatile use on the MasterChef Finland TV show.
To who?
Our clientele is diverse, ranging from individual customers to major companies. We always serve all our customers with the same speed and enthusiasm. We genuinely want to make your vision come true, no matter how extraordinary it is. We will place our expertise at your disposal and build an impressive and effective concept based on your ideas.
Shipping containers for exhibitions
We provide customised shipping containers for exhibitions. Exhibition containers are mobile, durable and attention grabbing. Therefore they are a perfect match for roadshows, trade shows and other promotion purposes.
Container hire
We hire exhibition and display containers, which are usually always available from our depots. Our basic models have flexible rental periods, starting from 24 hours. You can collect a container yourself directly from our depot, or we can deliver a container straight to your preferred location and pick it up at the end of the rental period.