When you know what you are doing, the right solutions are easy to find.
Scandic Container's roots are firmly planted in a genuine desire to help customers to find the right solutions for their needs. Karl Hedlund is a living legend in the industry who, having been around freight containers and the world of shipping from a young age, found his life's calling while working as a stevedore in the West Harbour of the Port of Helsinki in the 1970s.
Following in their father's footsteps came Kristian and Ann-Marie, who used their experience to establish Scandic Container in 2005, more than seventeen years ago. Seventeen years is a long time.
Trailblazers of the field
We have always been, and intend to always be, trailblazers when it comes to new container solutions. Many of the container solutions that you see around were designed by us together with our customers. We also have experience in designing and building specialised industrial containers, such as hazardous waste containers and containerised switchgear units.
Custom solutions beyond wildest dreams
Going forward, we want to focus more and more on designing and building specialised container solutions such as prefabricated modules. We offer our customers solutions that others have not even thought of offering. We have yet to meet a challenge that we could not overcome.
Operating nationally and globally
Our friendly and competent customer service team has the answers for everyone from individuals to Finland's largest exporters. We have a number of prominent worldwide partners who give us extra capacity and allow us to quote extremely competitive rates without compromising standards – however big the project.
You may well wonder how a business this small has among its customers some of Finland's largest exporters and the capacity to supply them with several hundreds of containers each year, or how we are able to design bespoke specialised industrial containers. The answer to these questions lies in our strategically built worldwide network of cutting-edge partners whose work and workmanship we monitor extremely closely.
With decades of experience
We are always adding new partners to the network, as it is our partners who allow us to operate on this scale and to deliver the standard that we do to all our customers. We have partners in Finland and all over the world, and they make it possible for us to focus our full attention on our customers and ensuring their satisfaction.
We have been in this business for a long time, and we know what works and what doesn't. We take containers personally – ours is a family business, and we are proud of it
This is not rocket science. All we do is sell, hire, design and build containers that meet your specific needs.
You can come to us with any suggestion – we always find a way.
Kristian "Eppu" Hedlund
CEO, mastermind
Kristian "Eppu" Hedlund, the youngest member of the family business, was practically born in a container. He started working in the industry at the ripe age of 14, and during his long career has gone through the entire spectrum of the container business.
It all started with repairing and washing containers and moving them from point A to point B. As his experience and skills grew, Eppu moved on to equipping special containers. Shortly after this, it was time to move on to new challenges, and so Eppu went to Hamina to set up a new container depot and see that things were getting off to a good start.
This solid experience is one of Eppu's biggest strengths, because he's the one to show you what crazy things you can do with containers. But it's not all fun and games, though, as Eppu can also tailor containers for even the most demanding needs.
Eppu founded Scandic Container together with his sister Ann-Marie in 2005. Eppu is the man behind the company's marketing, purchases, acquiring and monitoring a high-quality partner network, as well as equipping and selling special containers.
This mastermind has come up with many new and innovative solutions that others have not thought of. Eppu has a genuine interest to find solutions for the customer's needs, and his ideas will certainly not run out.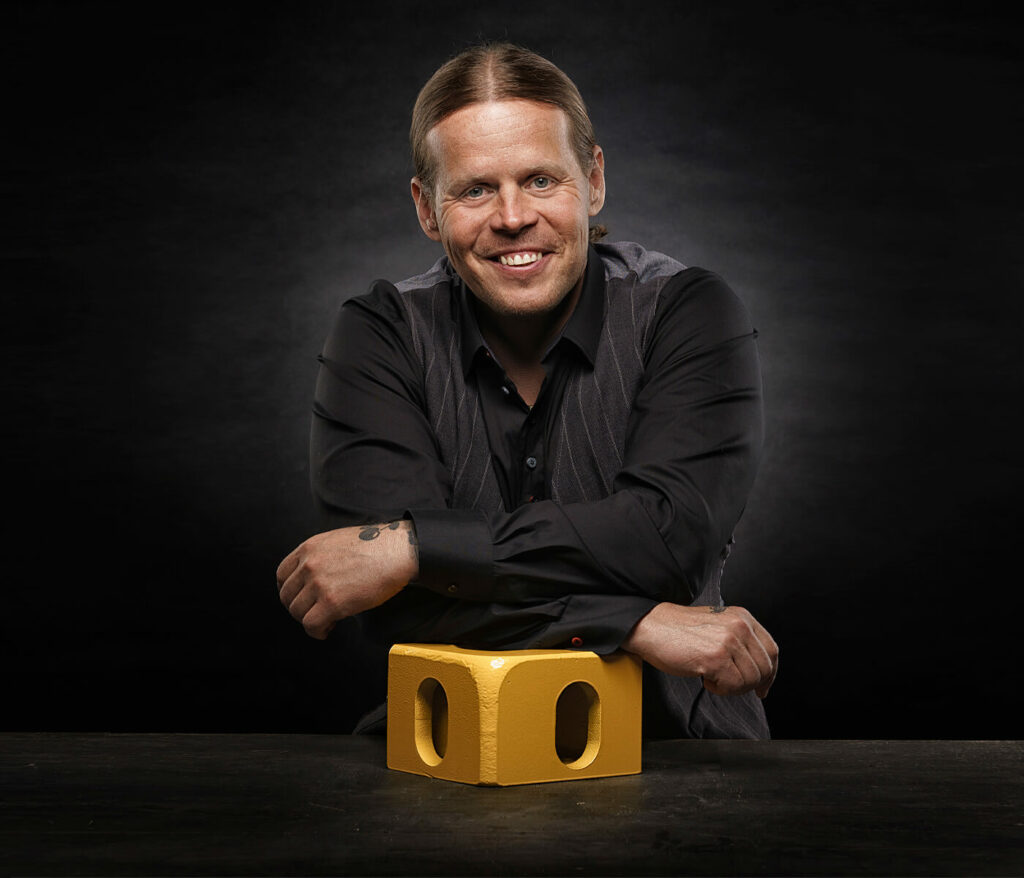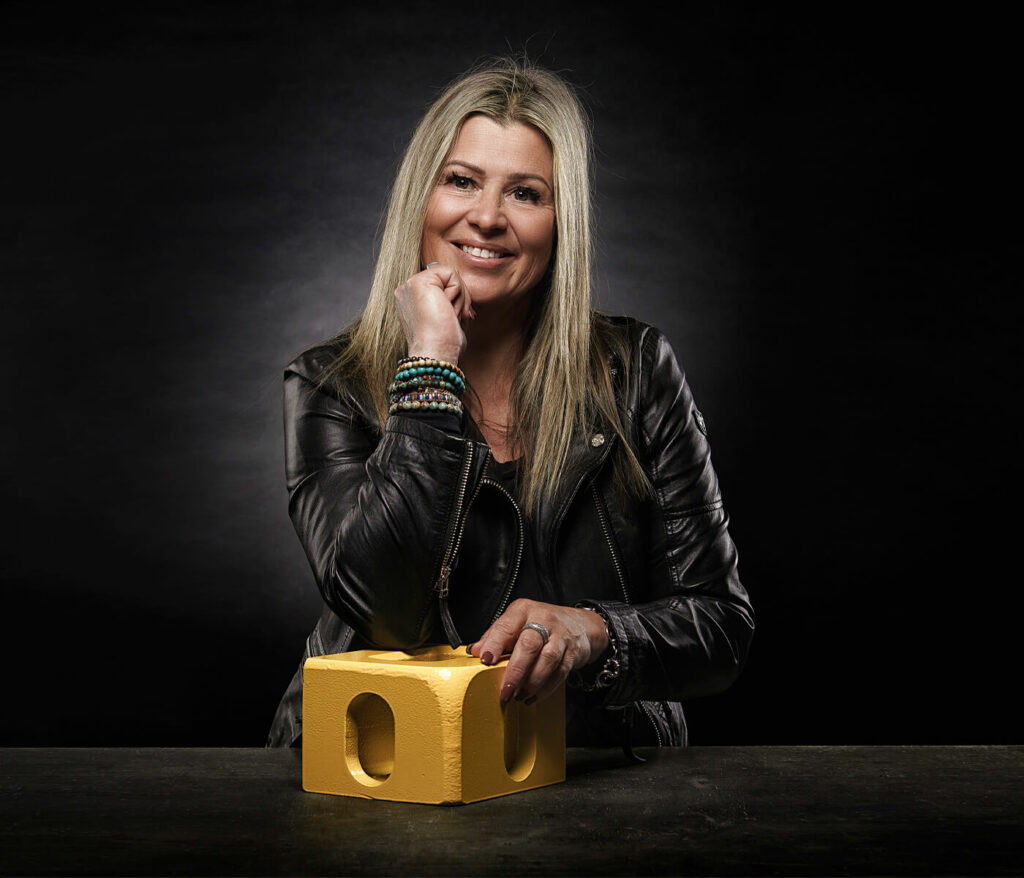 Ann-Marie "Amppe" Hedlund
Sales Director, problem solver
Ann-Marie "Amppe" Hedlund started her career in sales as a kiosk seller at the age of 13, and later found herself working at a grocery store and sweets factory before heading to a business college. After graduation, Amppe worked in his father's company in various positions from 1993 until he founded Scandic Container together with Eppu in 2005.
Amppe's current title includes the sale and rental of containers for projects of various sizes. She is also responsible for cooperation with transport company partners, which is an important part of the service offered to customers. In addition to all of this, Amppe also handles the company's invoicing with gusto.
If there's something unclear going on, Amppe is the one to call. No work is left unfinished in her hands, as this multitasking powerhouse solves problems quickly anywhere and anytime – even on the road. Even in a hurry, and when the workload is piling, Amppe is smiling through it all. This positive attitude has received many thanks from our customers over the years.
Karl "Putte" Hedlund
Sales, a living legend
Karl "Putte" Hedlund has been in the industry for half a century. He started already in the 70's in West Harbour, where ships were still unloaded by hand at that time.
From there, Putte went on to selling containers, founded his own company and almost retired, until he decided he wanted to work for Scandic Container. And that's where we still find him – in a family business that really feels like home.
Everyone likes Putte, and he always has time for customers. The grand old man of containers – also titled as the company's power salesman – sells containers to large companies and private customers with the same passion. Even though he's been in the business for many years, he's still working as hard as ever.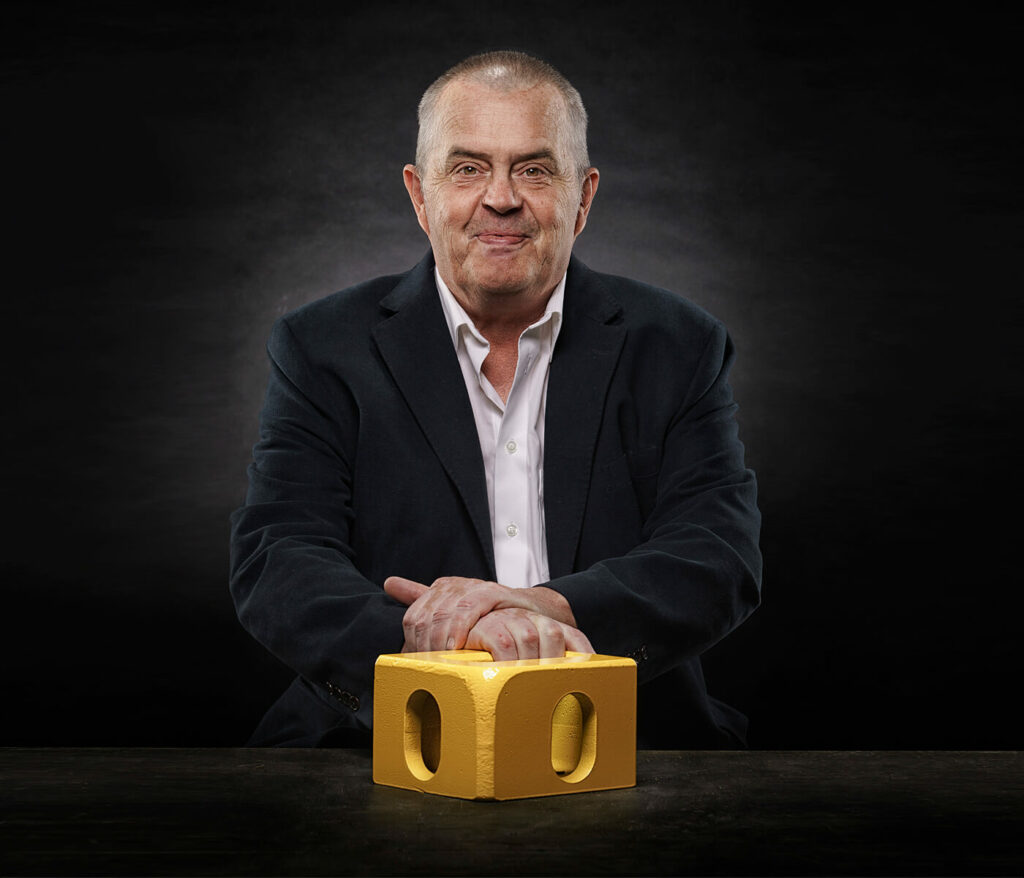 "Scandic Container's customized solutions and decades of experience are worthy of trust."
Harri Vainikka, CEO, Passion Logistics Oy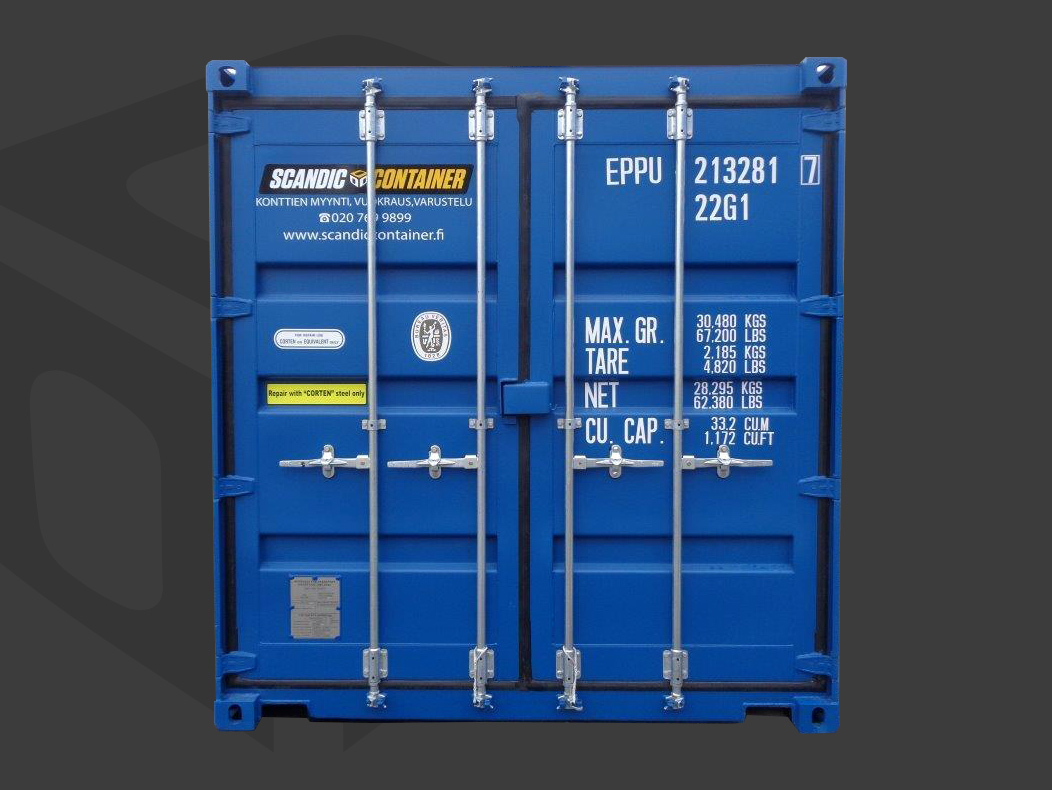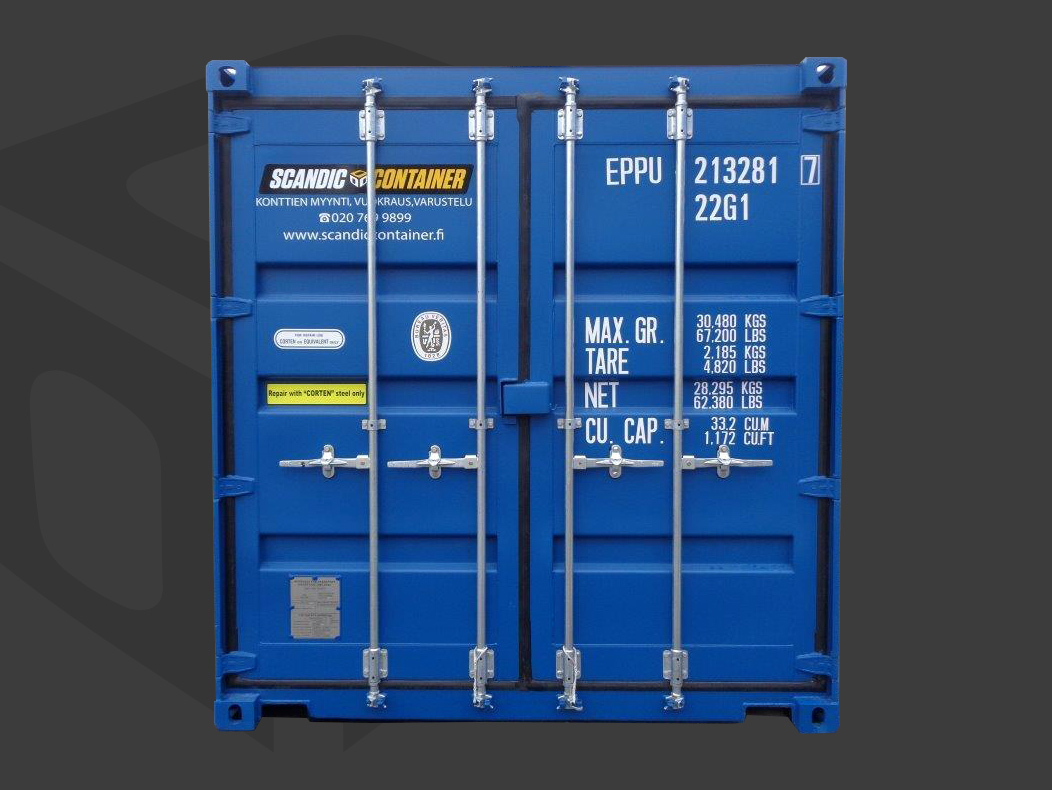 "Scandic Container is easy and straightforward partner to do business with. They are flexible and messages and requests are answered quickly."
Jukka Hakamaa, CEO, Leimec Oy
"Even in difficult world situations, you have have been able to provide us containers for our projects, which is of paramount importance in our market."
Jani Airisto, Logistiikkapäälikkö, Raumaster Oy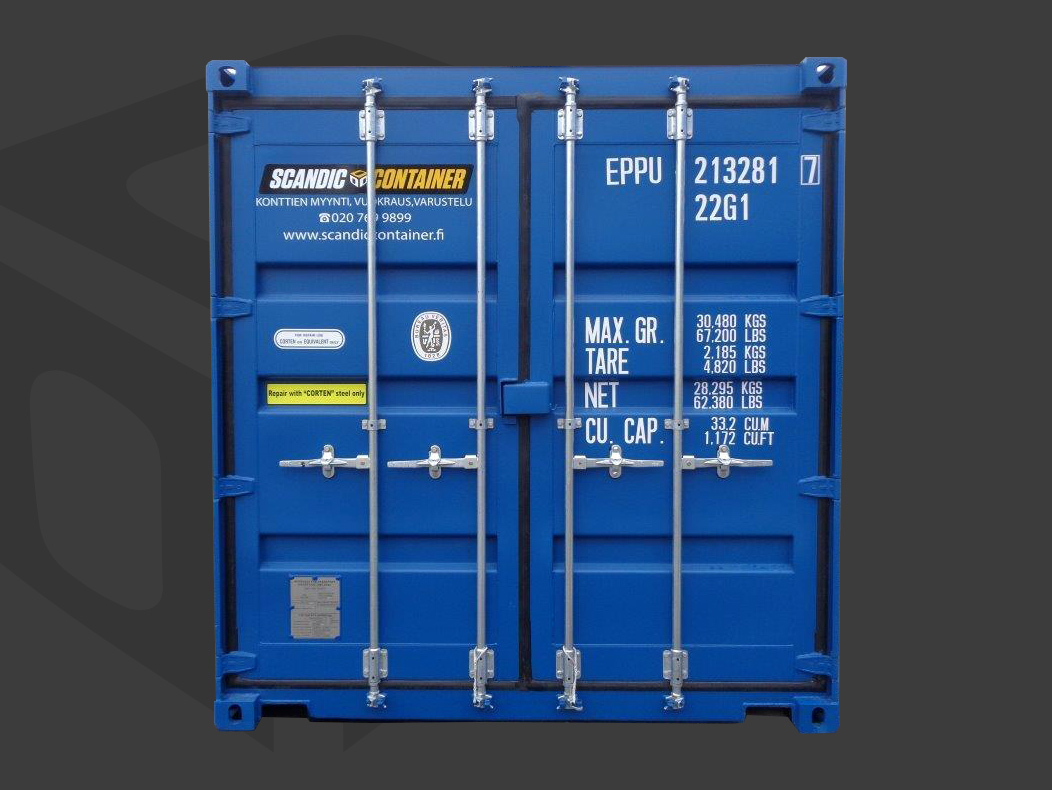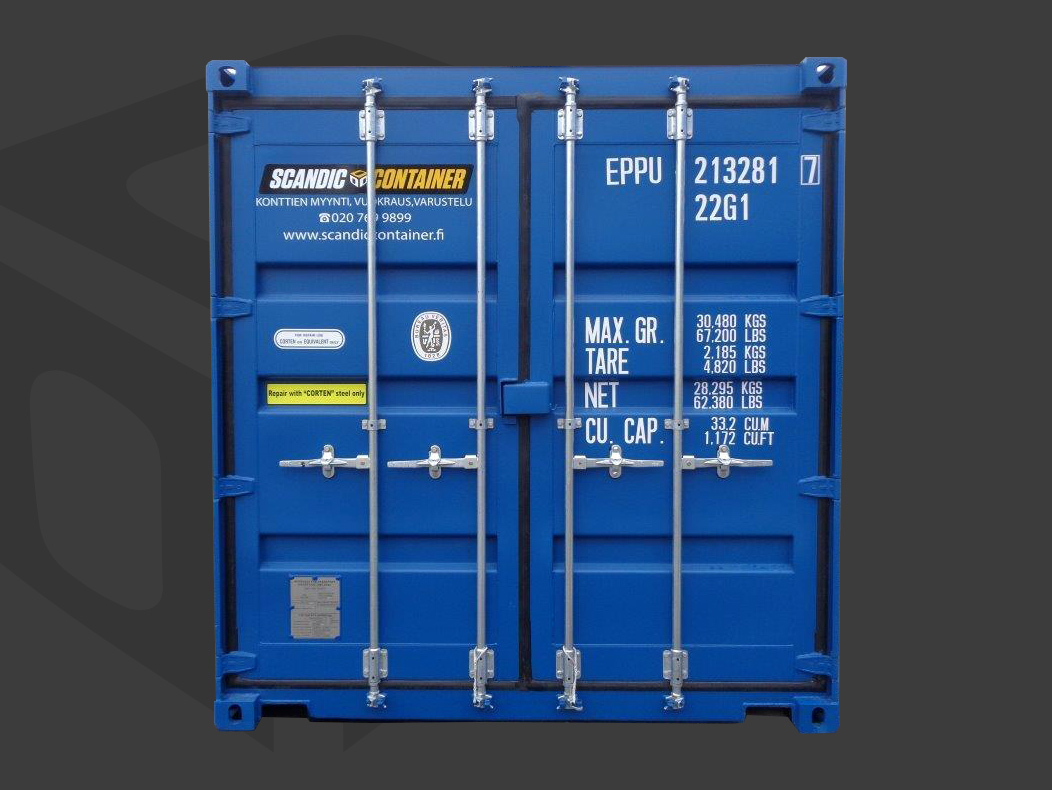 "Scandic Container has handled project container deliveries for us for years. Through them, you always get fast and good service and fast large quantities of containers."
Marja Railakari, CEO, Freightservice Railakari Oy
"Scandic Container Oy is a long-term customer, that throughout our involvement over the years, has been a reliable and trustworthy partner."
Henrik V. Nielsen, CEO, ReeferBoxCo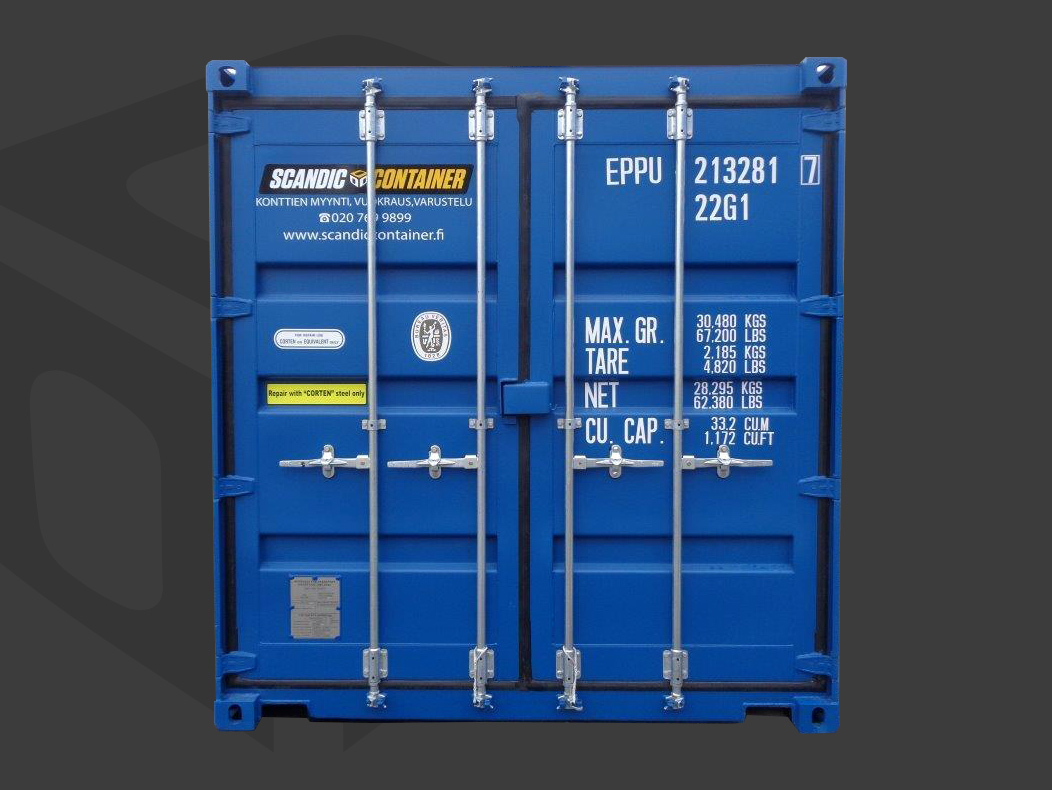 Customer Oriented
Whether your business is big or small, contact us. We genuinely want to help in finding the right solution for you.
Experienced
We've been doing this for a long time. Our customers include private operators as well as Finland's largest export companies. With over 27 years of experience, we know exactly what works.
Reliable
We don't just work here. This is a family business. It's an honor for us to take care of things as agreed until the end.
Fast Delivery
Speed and agility are in our DNA. Send us a message, and you may have the container within the same day.